---
---
About this Website and the Book 
---
This book is a guide to avoiding the pitfalls of trying to patent a device that falls into the category of a perpetual motion machine (PMM). It is written by a Patent examiner with 20 years experience working for PTO (US Patent and Trademark Office).

Given the amount of time, energy, and money required to submit a patent application, this book will be extremely helpful to inventors who may not be aware that their devices will fail to qualify for a patent.

The book provides a simple, logic-based explanation of why PMMs are not possible; explains the thought process of patent examiners in their review of device/system designs, providing a method for a simple determination of whether a device/system is a PMM with the use of energy diagrams; and concludes with examples of rejected and wrongly granted patents involving PMMs.

The overall aim is to assist inventors in determining whether an invention is a PMM, thus saving them the time and money involved in a rejected patent application. This book is also a useful guide for PTO examiners in their task of analyzing PMM applications.


The book can be found on amazon.com and, if this subject of interest to you, you can discuss it by joining our FORUM .     
---
---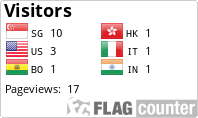 since March 15, 2017